There are so many interesting and inspiring initiatives trying to show how rich and beautiful the world of science is. As Network Pages we draw inspiration from all these initiatives. In this short post I want to talk about some very interesting material I came across online.
Some time ago a colleague of mine, Diletta Martinelli, told me about an interview she was planning to do with Professor Shanti Venetiaan. Diletta (Assistant Professor at the University of Amsterdam) learned about the career of Professor Shanti Venetiaan after the news that she was the first to be promoted to full professor of the Faculty of Mathematics and Physical Sciences at the Anton de Kom University of Suriname. Shanti Venetiaan is a role model but not many know about her personal and professional career.
So, Diletta and Dzemila Sero (postdoc at Centrum Wiskunde & Informatica, CWI, and board member of European Women in Mathematics - Netherlands) decided to interview her! The interview was published in the september issue of the mathematics journal Nieuw Archief voor Wiskunde, but can also be read online on Her Maths Story.
Shanti Venetiaan, daughter of former president Ronald Venetiaan, is the fourth female professor since the Anton de Kom University of Suriname was founded. Malti Adhin (Professor of Biochemistry at the Faculty of Medical Sciences) became the first on 29 July 2009. Monique Veira (the first female professor at the Faculty of Legal Sciences) followed on 14 July and Lydia Ori on 25 August as the first female professor at the Faculty of Technological Sciences.
Her Maths Story
"Her Math Story" is a platform started by three women mathematicians (Julia Kroos, Tamara Grossmann and Joana Grah) who want to empower young women through "stories and blog entries to pursue studies and careers in maths, spark their curiosity and transmit enthusiasm for technical subjects", as described on their website.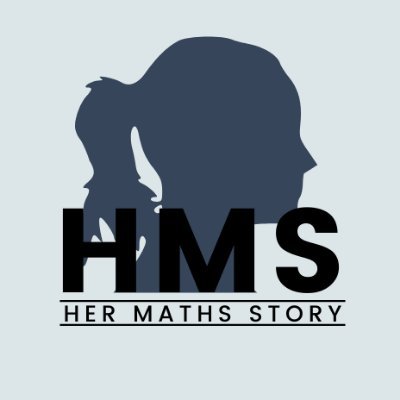 On Her Maths Story you can find "stories about women pursuing their careers in mathematical jobs to show you the endless possibilities of maths." And their aim is to provide a platform that is informative, non-judgemental, honest, motivating and enjoyable! 
Whenever you want to read a story of a mathematician and how they practice mathematics, I definitely recommend the stories on Her Maths Story. Enjoy reading!
Would you like to stay up to date whenever a new post appears on the Network Pages? Then subscribe to our mailing list, follow us on Twitter or on LinkedIn.