On Firday 24th of September Professor Ton Koonen received a royal distinction during the symposium Optical Networks preceding his valedictory lecture. 
Ton Koonen was born in Oss, The Netherlands, on October 20, 1954. He received an M.Sc. degree in Electrical Engineering from Eindhoven University of Technology in 1979. In 1979 he joined Philips' Telecommunicatie Industrie, part of which has since 1984 become Lucent Technologies Network Systems Nederland. He worked on high-speed transmission systems and optical fibre systems for hybrid access networks, also from 1987 to 2000 as a technical manager of the Forward Looking Work department of Bell Laboratories within Lucent.
Ton Koonen was appointed full-time professor of Broadband Networks at the Department of Electrical Engineering at Eindhoven University of Technology (TU/e) on January 1, 2001, and officially retired on February 20, 2021. He delivered his valedictory lecture entitled 'Light work(s)' on September 24, 2021. During the event Professor Koonen received a royal distinction and received the decoration of a Knight of the Order of the Netherlands Lion.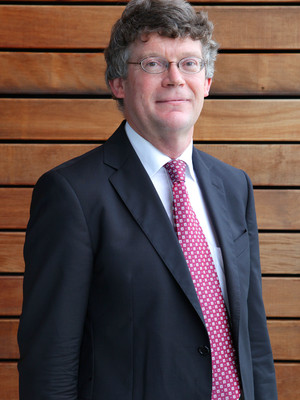 Light work(s)
Optical technologies are permeating all layers of communication networks, from optical fibre links crossing the oceans to fibre connections to every home, and are now at the verge of entering our homes too. Without these, the internet as we know it would not have existed, neither all the lifelines which keep our society together in times of society lockdowns.
Since its inception in the seventies, progress in optical network capacity and reach has been immense, fueled by crucial optical technologies such as ultra-low-loss optical fibre, the use of many wavelengths in a single fibre, and optical amplifiers.
In the valedictory lecture, Professor Koonen looked back on this amazing evolution of fibre-optic communication technologies, and how research has contributed to unleash the power of optical communication not only to enable globe-spanning traffic, but also up to and even inside our buildings. Moreover, being no longer only restricted to optical fibres, also wireless communication by means of light is opening a new era of unprecedented communication freedom to meet the growing needs of our society.
The recording of the symposium 'Optical networks – communication fabric of our society' can be found here.
Would you like to stay up to date whenever a new post appears on the Network Pages? Then subscribe to our mailing list, follow us on Twitter or on LinkedIn.